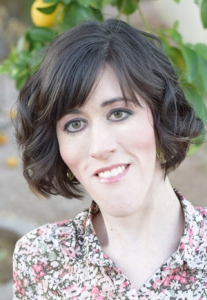 I am convinced I was destined to be a therapist before I was even born. My Grandmother was a Clinical Social Worker virtually all of her life. Feeling stuck between majors in the midst of my undergraduate years, it was her suggestion that I take a social work course that started me on the path of psychotherapy, and I have never looked back.
My education experience includes a Bachelor of Social Work from Arizona State University and a Master of Science in Social Work from the University of Texas at Austin.
After graduation, I obtained my LMSW and worked for over 4 years at a state-funded outpatient clinic in Mesa, AZ. I specialized in individual, couples and group psychotherapy and was trained in Acceptance and Commitment Therapy, EMDR trauma therapy and Dialectical Behavioral Therapy.  It was at this agency that I received supervised work experience to obtain my LCSW.
Something specific about me: I have a rare neuromuscular condition similar to muscular dystrophy. I am fortunate that my condition causes few limitations and I am able to walk and drive without assistive devices. Because it is apparent the moment you will meet me, I feel it is something worth sharing. As a person with a disability, I have been able to use my own unique experience to connect to others with disabilities or chronic health conditions. However, in my experience as a therapist, I have found that having a disability has helped me connect to anyone that has ever felt "different" at some point in his or her life, and that's pretty much everyone. I have an open, honest, (and often humorous) attitude about my disability and am willing to answer any questions. However, it is not a topic that is talked about too often, simply because it doesn't really affect our role as client/therapist. After all, it's about you and your experience and I am willing to share as much as needed to allow you to feel comfortable with me. I have worked with hundreds of clients of all walks of life. Many of them have shared with me that they have found my confidence and attitude to be helpful in their own quest for self-acceptance.